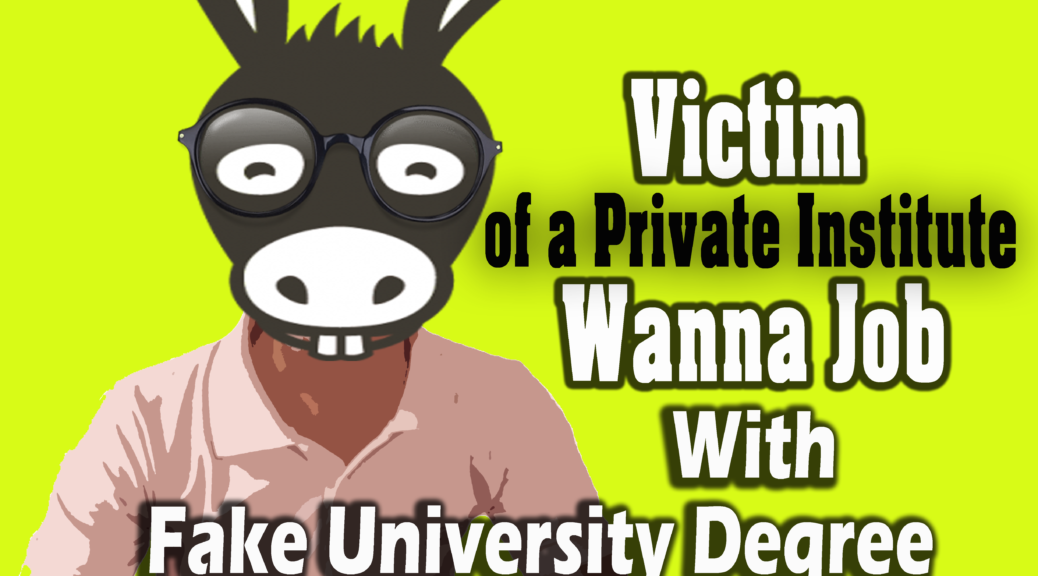 Job Wale Babu: Private University/Institute, University Degree
There is no shortage of topics for disputes in India. One of them is also the subject of education system, which is filled with controversy in some form of the day. Education is the most basic thing for the development of the country but it is not free today too. How many diseases have surrounded it, which is not only harmful to the educational system but also has a great loss for India. An effort is being made to raise these aspects through this  Job Wale Babu: Private University/Institute.
Today's young generation wants to study but do not want to spend much time in studies. For this, he takes admission in some Private University/Institute who gives him a degree without studying. How many such cases have been reported from Private University/Institute, where the children do 12th without passing the Class X and further up to study.
Earn money only, Do not promote education. Where students are taught how they earn money. Through JOB WALE BABU: PRIVATE UNIVERSITY/INSTITUTE, UNIVERSITY DEGREE, an attempt has been made to bring this issue to.
It is shown in this film Job Wale Babu: Job Wale Babu: Private University/Institute how a child does not complete his studies but gets a degree of civil engineering. But when he comes for the job near Job Wale Babu, then he is told what he has done wrong. Based on this theme, an aspect of the country's education system has been shown in this video.